CORPORATE TRAINING
StayAlive Fitness is Sweden's best health training for CEO's, entrepreneurs or owners of a company that wants to grow. Implement our health program in the structure of your company to improve the efficiency, the energy and the work quality of your employees. At StayAlive Fitness AB we consider the employees in combination with cash inflows to be the companies most valued assets. We guarantee you a more profitable business with a winning edge over your competitors by having a healthier, more creative and energetic staff.
We provide your company individual PT sessions, group training, team buildning activities, health and nutrition seminars, and health tests with associated health evaluation as well as adventurous kickoffs. Contact us today and we will explain more. We package a health program tailor made to suite your company's needs and requests.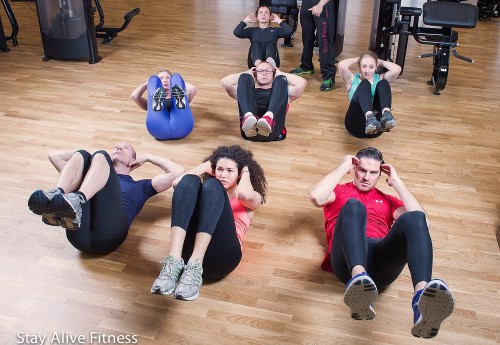 Benefits:
Stronger and healthier employees, both physical and mental.
Reduced sick days and sick leave per employee – they will have more done in shorter time.
Reduced employment turnover
More motivated and creative staff, which will improve the business quality radically.
Employees who stay longer in the company. That will minimize the expensive and quality-inhibiting recruitment and the required "introduction" to new stuff.
Boosted team spirit. The company and its employees will have a more natural collaboration.
Better communication between the employees.
Increased annual sales and better results.