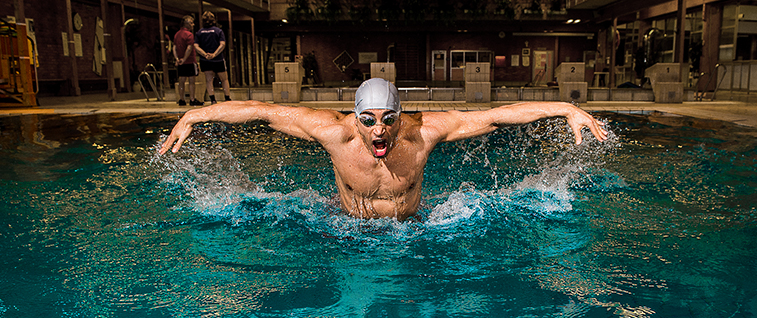 PEAK PERFORMANCE
Are you in the middle of a promising sports career and feel you no longer develop within the sport? Is there a particular obstacle you and your coach struggle to get through? It can be difficult to understand what you need to focus on to get full body support to make you progress. We can help you with that. StayAlive Fitness AB takes on all different kind of athletes such as swimmers, skiers, hockey players, golfers, tennis players, Marathoners and all in between.
We don't teach the sport – we teach the performance. Depending on the sport you are performing we will improve your flexibility, speed, precision, coordination, strength or endurance. The nutrition your body gets while pushing your body to the edge is as important as the workout itself. A nutrition plan will be designed to fit your personal needs. Our challenge is to keep you as an athlete in the sport for the long term. To keep your accomplishments and make you go even further.
To do that we train the muscles involved in the sport. Firstly we perform a fitness test to find your weak and strong points. Then our job is to balance your body and turn your weak points into strong points. Empowering the muscles will benefit the movements in your sport and avoid injuries.